I am really enjoying finding my various collections of online tutorials to share with you. After a fairly consistent theme of bags, bags and more bags over the last few weeks I thought it might be time for a change! Before I became hooked on bags I started on patchworking quilts. I am yet to develop the bravery to tackle actually quilting one myself (I have outsourced that so far) but am working up to it! The quilts I have made so far have all been made through using various online free resources. The tips and hints I have picked up that way have been amazing!
The four quilt tops that I have made so far are:
Today I thought it might be useful to share my collection of links to the tutorials that I have used, and others that I have read, or pinned, to use in the future!
Star Blocks – Cluck Cluck Sew
Tana Liberty lawn – Purl Bee (Loving those Circles!!)
Vintage Turning Modern – Mode Bakeshop
Easy Peasy Log Cabin tutorial – Stitches in Play
Pinwheels in the Park – Sew Mama Sew
Squares and Strips – Cluck Cluck Sew
Crayon Box Tutorial – Sew Mama Sew
Garden Fence – Hyacinth Quilt Designs
Windy Days Quilt – Mode Bake Shop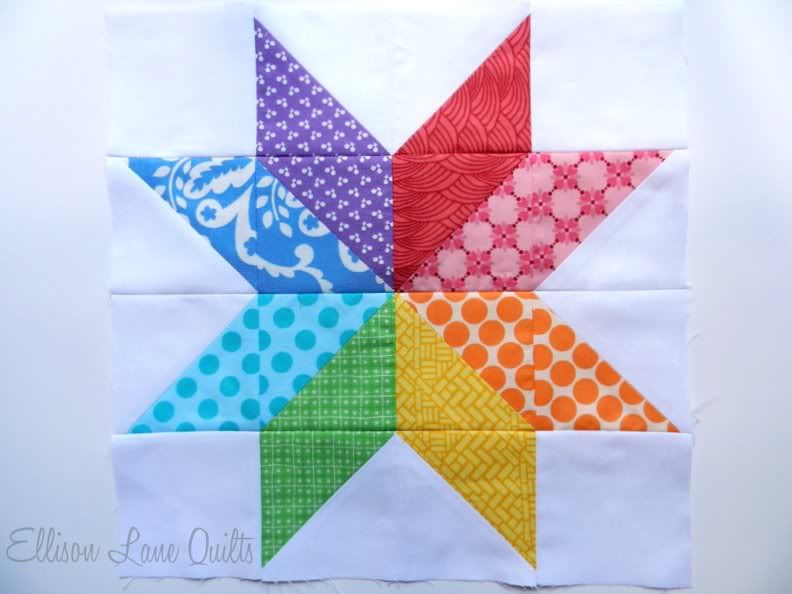 Starflower Block – Ellison Lane
Zig Zag Quilt without triangles – Bee Square Blog
Salt Water Taffy – Moda Bake Shop
Simple Circle Quilt – Make it… a Wonderful Life
On the Go – Moda Bake Shop
Plus Quilt – For the Love of George
Oh Deer Quilt – Tonya Dusold
Love Mini-quilt – Sew Mama Sew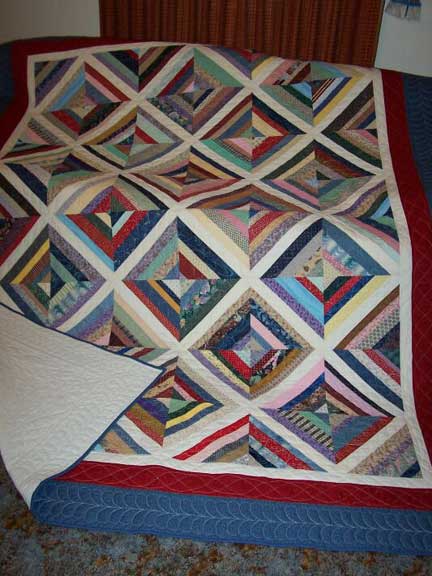 String Quilting Primer – Quiltville's Quips and Snips
Jelly Roll Quilt – Christa Quilts
Wonky Block by Heather Jones – Sew4Home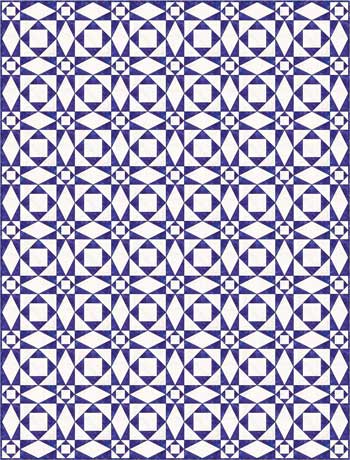 Storm at Sea Quilt pattern – Generations Quilt Patterns
Wonky Star Tutorial – Silly Boo Dilly
Scrappy Summer Quilt pattern – Cluck Cluck Sew
String Quilt Block Tutorial – Film in the Fridge
Pineapple block – One Shabby Chick
Baby quilt – McCalls Quilting
Picnic Quilt – Sew Mama Sew
Perpetual Motion – Originate and Renovate
Pinwheels and postage stamps – Sew She Sews
Scrap Jar Stars – A little bit biased
Of course I am not the first to think of making such a list!
At All People Quilt there are links to 30 scrappy quilt projects.
If you look at this link to the Babble site you will find another 25 links to quilting tutorials.
If you look at the Gen X Quilters site you will find a whole library of quilting blocks!
Enjoy coming up with ideas of how to use these tutorials.  Just preparing this list has fired my imagination!