Your calendar is not wrong. Today is not Friday. However….my submission to the Handmade Holiday series on Sew Mama Sew – Eco-friendly Gifts– is on their site today, so I thought it would be useful to have a complementary list to celebrate this event!
Looking after the environment, reducing waste, re-purposing and re-cycling, being aware of our eco-system and, as my boy says, looking after nature, are all things that are important in this nest. In fact, for most of my friends and family, these things are automatic these days, and form part of our everyday life. We have a water-tank, raise chickens, compost, grow vegies (with variable success), recycle, etc. Being able to make gifts that incorporate these principles is great – both from an ethical point of view, but also from a budgetary one! In my search for eco-friendly gift ideas for my submission to Sew Mama Sew I found wonderful ideas. Not all of them could be published on their site, so today I provide you with the supplementary list of ideas – and hopefully some inspiration for other ways of making eco-friendly gifts, decorations and having a cleaner, greener Christmas!
Lacy at Every Day is a New Day has a tutorial for making Resuable-washable paper towel. I love this concept. One step past having a pile of cloths to use for spills – making a roll that is convenient to 'tear off' and use instead of paper towel is a great gift for the eco-friendly domestic goddess in your life!
Vicky Meyers has a blog full of wonderful ideas about how to make recycled bags, however it was the idea of a Recycled denim Foot Muff that caught my attention. A great gift for the hipster in your life!
Of course denim can be used to make many wonderful re-purposed gifts. This denim bag from Art Bar is another great idea.
Another denim idea is this one from Planet Forward – The Green MacGyver Eco Friendly Crafts Blue Jean Notebook
On the same site there is also a tutorial for Recycled T-shirt Bracelets – a great way to upcycle old t-shirts.
Another up-cycling idea comes from Creative Jewish Mom – Crochet with Sheets.
Fabrics from favourite clothes, or sheets can also be re-purposed into pillow covers. The Creative Place has a great tutorial for making a Repurposed Clothes College Pillow.
The tutorial from Happy Hour Projects – Resuable lined snack baggies is a great present for children and parents alike. It shows you how to use plastic shopping bags to make a plastic liner for a snack bag, so it is doubly eco in my books – reducing plastic bag waste in landfill, and providing an alternative to using more plastic bags and wrap! Gifting it with some homemade treats inside would be a great eco-gift!!
Similar principles are used for the Recycled plastic bag placement by Inhabitat. Although it was designed as a Father's Day gift it would adapt well to the Christmas season too!
Another way of using up plastic shopping bags is to re-purpose them into 'plarn' – plastic yarn – and then crochet something new from them! At Sustainable Baby Steps there is a great tutorial on how to do this!
The number of tutorials for re-using old woollen jumpers (sweaters) is large. Here is one with a bit of a difference – just great for an eco-baby – Felt Block Rattle – My Poppet
On the same site there is a great tutorial for making your own Dress Up Girl.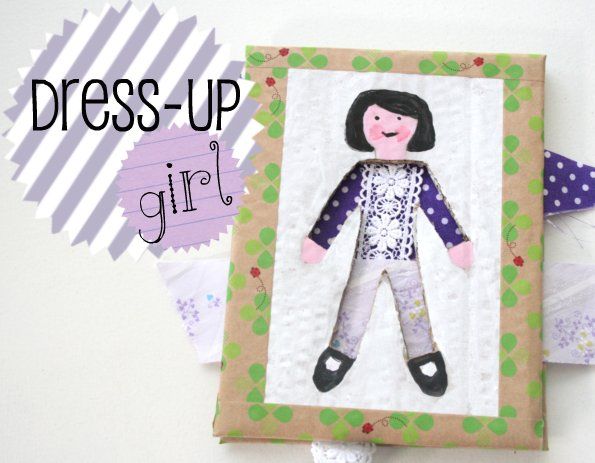 Excess CD's can be used to make very pretty coasters, using this tutorial from Crafts by Amanda
Another upcycle idea is to use Scrabble Tiles to make fridge magnets. This tutorial by Adventurous Every Day – Upcycled Scrabble Tile Magnets shows you how.
Other gift ideas that are eco-friendly, are a bit like the non-paper paper towel at the top of this list. Making things that replace disposable objects is always good for the environment. One of my favourite things to make for use around the home is crocheted dish cloths. I use bamboo yarn as it is super absorbant. When you have used a cloth for the day, its just goes in the wash and comes up fresh again. One of my wise friends has 7 in 7 different colours – one for each day of the week. A gift like that would be a beautiful thing to make for an eco-conscious friend or family member. I have used this tutorial from Bubblegirl – dishcloth pattern with great success but there are a plethora of patterns out there to use (maybe I will put my collection into another list one day!).
In addition to the market bag tutorial linked on my Sew Mama Sew post, there are, of course, a list of tutorials for market bags here on this site that I prepared a few months ago! Where I live the shops charge you for providing a shopping bag, so we carry our own fabric bags instead. It has reduced landfill and makes us all think twice about using plastic bags. They make great presents!
When it comes to wrapping gifts, the possibilities for being eco-friendly are endless! I was reminded recently of different ways of wrapping presents that I had employed for gifts about 20 years ago. The fact that one of the recipients still remembered and treasured the effort I had gone to in making her gifts so special gave me great joy. Some of the ideas I used included brown paper with hand drawn and painted decorations, calico fabric parcels tied with string, handpainted or stamped paper, etc. If I had access to these links back then, who knows what else I would have done!
How to make Newspaper Gift Bags – How About Orange
DIY Maven – Recycle Greeting Cards into Gift Pillows
Gathering Dust – Last minute Gift Tags
Decorella – Easy Eco Holiday Gift Wrapping Bag
Zakka Life – Eco Christmas Wrap
Eco Novice – DIY Resuable Gift Bags
As for making your ornaments – either for yourself, or as gifts, again there is a lot of inspiration out there.
Wayfaring Artist -Upcycled Christmas Ornament
Eco Empire – DIY Recyclable Paper Christmas Wreath
Computers memory Christmas decorations – Recyclart
Michele Made Me – Heart house ornament
Needles and Wool – Recycled Card ornament
Recycled Lovelies – DIY Light Bulb Ornaments
Of course I am not the first one to think of such a list! So here are some links to other sites that have gathered together tutorials for making eco-friendly gifts, decorations and seasonal craft.
1800 Recycling – DIY Gift Guide for the Crafty and Financially Savvy Greenie
Ecouterre – 14 Eco Chic Gifts you can make yourself
Everything Etsy – 101 Green Handmade Gift Tutorials
Mom Coloured Glasses – Eco Christmas fun
I hope that between all of these lists you are able to find some great ideas to have a cleaner, greener Christmas this year!