With all of the seasonal promotion happening on and off the web it occurred to me that I really do need to get my own act together. Last year I made all the gifts for my family and friends. This year I am being realistic that I won't be able to achieve that, given that I have committed to having a stall at the Christmas markets so am sewing for that, along with working, caring for my children, etc! I will still be able to make a few things, but need to think about other ideas. I have already started on a few things – and have been sharing them with any unwitting soul who I come across, so thought that I would share with you too!
The ideas below include some suggested Etsy shops, some online craft kits and ideas, and some ideas for unique gifts made for very reasonable prices. If you have any other suggestions to add – please feel free to add them in the comments below!
My first approach has been to take advantage of my vastly increased knowledge of other Etsy sellers. Over the year, through being part of teams on Etsy who promote other artists work, I have been able to see some beautiful pieces. Now I have decided that it is time to buy some of them. I can't show you all I have bought so far, as some of the recipients are readers of the blog, but I can share some of my suggestions and some great stores!
First of all, I used a gift voucher that the very generous Michelle from Factotum of Arts gave me earlier this year, to buy myself a necklace that I have been admiring for a long time. It is beautiful, so I can recommend the craftsmanship of Yulia from Petals Design.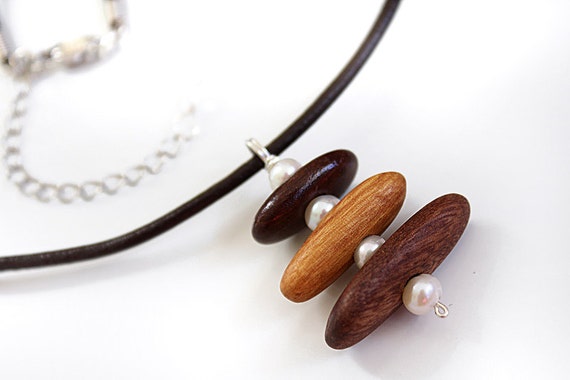 I also worked on a custom order with Deepa from Tunic Botik to have a glass-carrying brooch made for my Mum as a thank you for helping us out. The detail in it is exquisite and working with her to pick colours etc was so easy. Mum is using it daily and loves it.  Deepa has beautiful pieces in her shop – so do consider her as a source of Christmas gifts!
I have also bought some brooches from Lovely Sparrow and Co that are just delightful, and am having some Christmas ornaments made by Candy of Candykins Crafts, in this style, but with the words of my choice!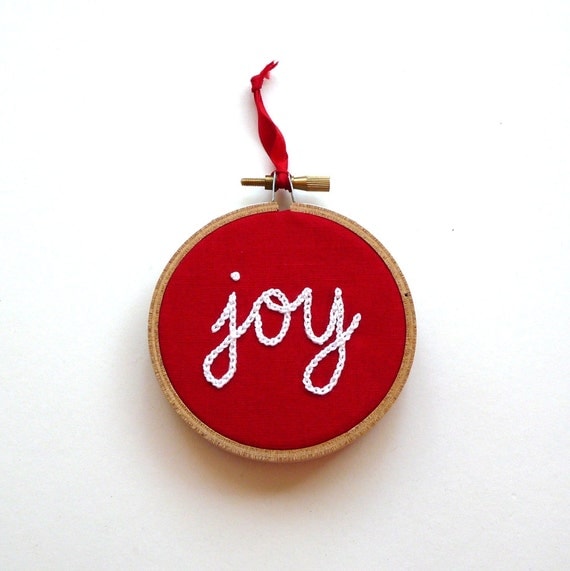 A purchase from Gillian at Eclectic Moi has also arrived and is beautifully made and packaged!
There are so many other beautiful Australian Etsy artists – I will be buying more and will share my finds as I go!
In addition to buying handmade I have decided that gifts that enable handmade are also good!  No sponsorship here – but I did some buying in the moving sale at Craft Schmaft – beautiful kits for making sock softies and hot air balloon mobiles.  Another Australian artist, so more support of local, and for the art of handmade! (I think her sale ends this weekend, so get in quick!)
My other big tip for this year (and again this is not sponsored!) is to use the services of ARTSCOW – a service that prints your photos or images onto a huge range of items.  They have a great range of discount codes on their 'special offers' page which means that you get free international postage and good prices.  I have received memo pads from them, with my 'little bird' logo on them and they are beautiful quality – the paper is a nice weight.  I also had a photo of our camping sunset printed up on a memo pad for Miss N as a souvenir before she departed.  For Christmas I have ordered more memo pads printed, using drawings by the artist-in-residence, and some other images and photos, and personalised them for each recipient with their name.  A great stocking filler!  The chicks also designed images to be printed onto a present for their Dad (who I am pretty sure doesn't read this blog, but just in case, I will just give you the clues that he is addicted to hitting little white balls around with sticks and walking a long way, and this gift will keep him dry if it rains while he is doing that!).    They do small fold up umbrellas – I have visions of having some made up as presents for grandmothers, with kids drawings on them, or playing cards with the kids artwork on them.  So many different options!  Let me know if you do order anything – I am keen to hear about the quality of other products so I can keep them in mind for future gifts!
My other tip for this season?  Make gifts using your own fabric designs, printed at Spoonflower!  And if you don't think you are up to designing your own – you can always buy fabric designed by an independent designer – such as my own artist-in-residence!  Her samples arrived yesterday and we are very happy with them, so they are now available for sale at Spoonflower!
For now I am back to the sewing machine.  I have produced a few new things this week, in between the usual round of appointments, children, etc.  Some of them are even Christmas presents!   Photos will follow later on the weekend!
Don't forget – if you have great tips for presents to share, leave a comment so that we can share the love!