I don't know about you, but I seem to have an endless collection of scraps of fabric, pieces of yarn, pattern pieces, cotton threads, pencils and tape measures that I 'must' keep, but that seem to take over my work space. I have tried various methods of keeping them organised, tidy and under control, with varying degrees of success. I think that my next attempt will be to make myself some lovely bright fabric baskets or buckets, so that the odds and ends look lovely, rather than chaotic! I have gathered up a collection of links to free tutorials to do just that, so thought I would share them with you as I sort through them and identify which ones I will make to address my current state of disorder!
Fabric scrap basket – The Sometimes Crafter 
Buckets – Vintage RicRac
Round Bottomed Fabric Storage Buckets – Film in the Fridge
Fabric Bucket – Over the Moon Arts
Fabric Bucket – The Stitchin Chicken 
Fabric container – Pippi Joe
Fabric bucket – Dreampatch
Fabric Bucket – Restyled Junk
Nested Fabric Buckets – Whip Stitch Fabrics
Fabric Bucket – A Good Wife's Journal
Fabric Bucket – Yellowcloth 
Spring Form Bucket – Bad Skirt
Easy Fabric Bucket – Sisters with Flair 
Fabric Basket with cut out handles by Delia Creates
How to make a fabric basket – Apartment Therapy
Fabric Baskets – El Petit Taller
Round Nesting Baskets – 2 Little Hooligans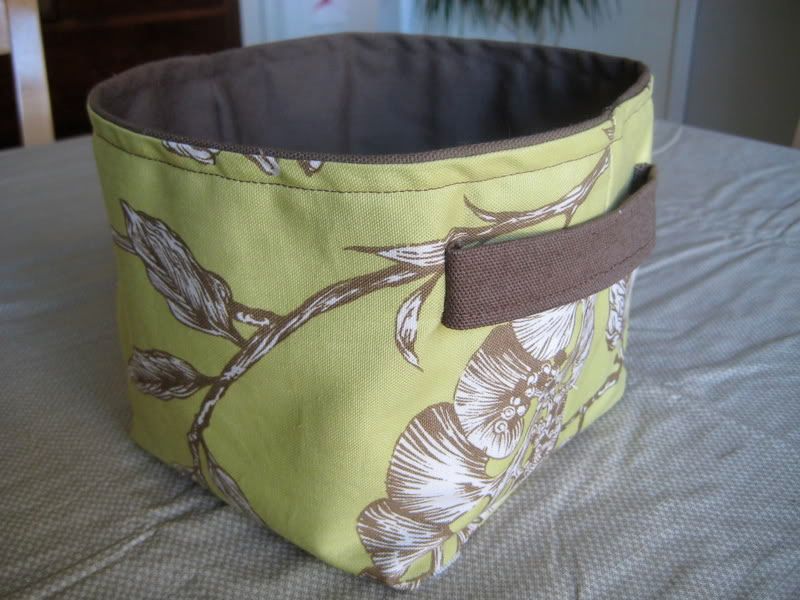 Square bottomed canvas bucket – Craftster.org
Jumbo Fabric Tub – Sew4Home
Nursery Fabric Storage Basket – Sew4Home
Small fabric Basket – Jillian in Italy
Patchwork Bucket – 1/4″ Mark
Divided Organizer Bucket – The Busy Bean
As always, do let me know if you use any of the patterns, and how you find them!